Top 5 reasons why companies in Vietnam are hiring in-house legal and compliance counsels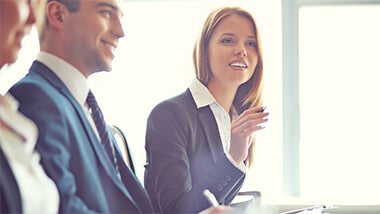 The demand for in-house lawyers in Vietnam has grown exponentially in the past five years. Today, the role of an in-house legal counsel is no longer limited to reviewing contracts, generating internal governance policies or monitoring compliance.
Rather, they now work as strategic business partners, participating in issues related to corporate strategy such as expansion and restructuring, capital allocation, competitive strategy, new products, and digital transformation. It is, therefore, no surprise that companies are starting to build and expand their legal and compliance teams.
Based on our experience supporting companies of various sizes across Vietnam – including newly set up businesses, here are the top five reasons why companies in Vietnam are ramping up their in-house legal and compliance hiring:
1. They accelerate growth
In-house counsels provide prompt advisory and insights on core business matters, accelerating the decision making process, and in turn, growth. The key advantage of having an in-house team is embedded in the fact that legal issues are predictively dealt with using a predefined and proven framework rather than reactively.
2. They manage and coordinate with external counsels
Being well-versed in industry trends and armed with a strong network of legal connections, in-house legal counsels can act as responsible liaisons when dealing with external law firms. They can advise on the selection of suitable external counsels or law firms for specific needs and ensure the quality of service received.
3. Their business acumen
Having a nuanced understanding of the business and its operation, in-house counsels add value to their firms through their practical and timely advice. Instead of proposing a long list of solutions, they are instead, able to give valuable insights on what would work best.
4. They are emotionally intelligent
Being accustomed to interacting and dealing with different internal and external stakeholders from diverse backgrounds and levels of seniority, in-house legal counsels demonstrate high levels of emotional intelligence (EQ). Their strong communication skills help them communicate more effectively with stakeholders. This will ensure the business is more receptive towards their counsel and supportive of the compliance environment in the company.
5. They save you money
Corporations with in-house legal counsels typically generate internal legal services at a cost per unit of time lower than hourly rates of external law firms. In-house legal counsels will also be more effective and efficient given their understanding of the business. Cost savings also come in the increase of business certainty, the increase of business flexibility and greater freedom of top business executives.
Identifying the best person
Versatility, strong business acumen, willingness to adapt and learn, in addition to strong experience across various legal fields are the signature traits of a capable in-house counsel who can help proactively guide a company forward.
If you are looking for your next in-house legal counsel, do consider working with a trusted recruitment partner. Their experience working with law firms, in-house legal teams and legal professionals will ensure that you find the ideal candidate tailored for your organisation's needs.
For more in-depth advice, please contact our Legal recruiters Hoa Dang at hoa.dang@robertwalters.com.vn or Cindy Tran at ngoan.tran@robertwalters.com.vn, to discuss further on how we can assist you with this very important step in your company's growth.