With over two years into the global COVID-19 pandemic and Vietnam mainly being heavily affected during mid-2021, we have seen business leaders being called back to their headquarters. This resulted in the organisations' need to accelerate their succession plans, hence the increase in demand in recruiting Vietnamese professionals.

As we continue to see the job market in Vietnam picking up once again and with the increased demand for local talents, we want to find out the sentiments of our fellow Vietnamese in relocating back home, and factors that excites or prevents them from making this decision. In line with our Come Home Phở Good campaign, led by Vicky Truong, Robert Walters Vietnam's International Candidate Manager, and to gain insights on this topic, we have surveyed over 500 overseas Vietnamese in August 2021.
Our compiled infographic below unveils professionals' desires in moving back, the push and pull factors when it comes to returning home, and what factors do they consider when looking for a new job. 
View/download PDF version here.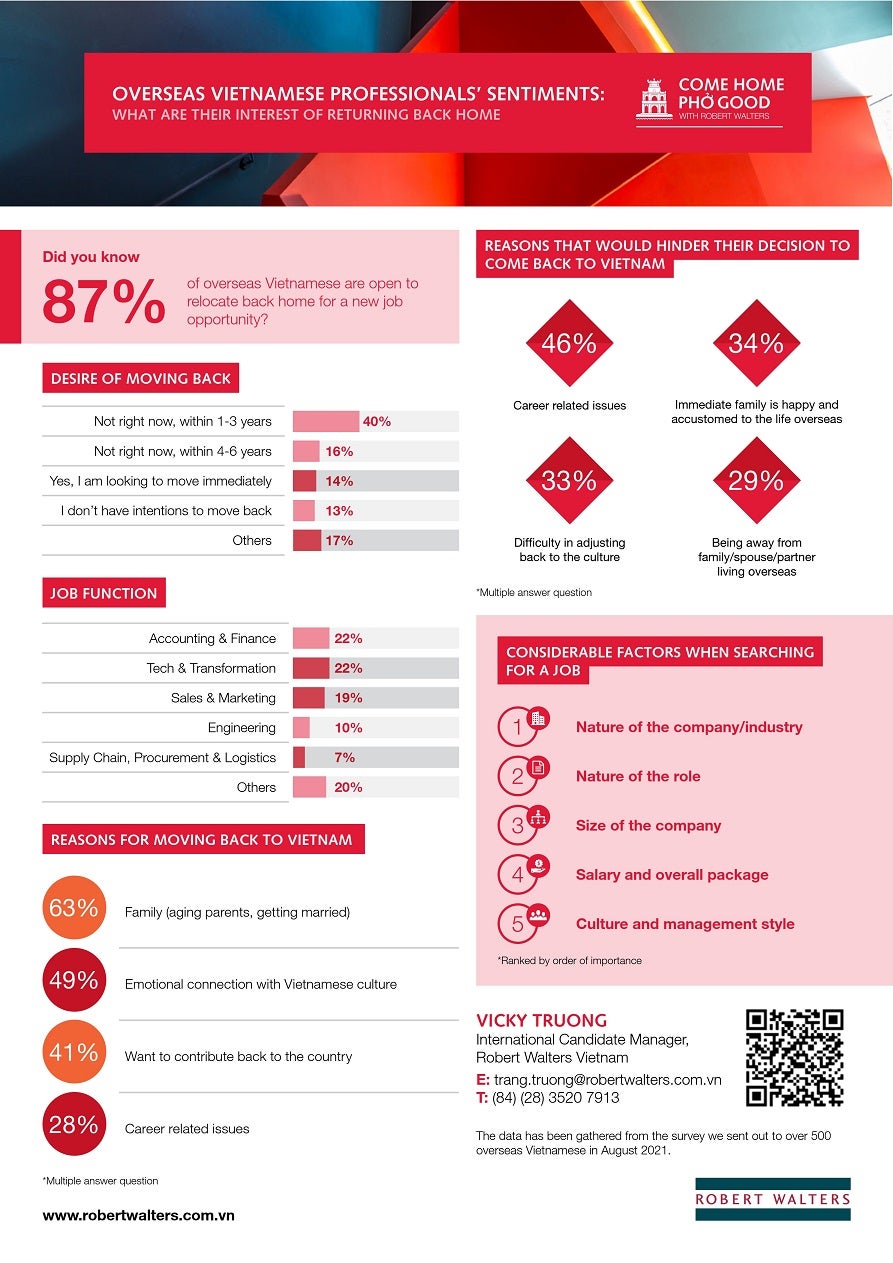 If you wish to find out more about opportunities in Vietnam, please get in touch with:
Vicky Truong, Senior International Candidate Manager
Robert Walters Vietnam
T: (84) (28) 3520 7913
E: trang.truong@robertwalters.com.vn